For developers, it's prime time for the prime parcels at Capstone.
Alberta's population is growing! 2.3 million more people will come to the province by 2046* for a total of 6.6 million. Red Deer's population will grow by about 2,000 people per year.

Red Deer is the kind of vibrant small city that's desirable to newcomers, and Capstone is exactly the kind of walkable neighbourhood people are looking for: city-endorsed, master-planned and located on the urban riverfront, Capstone connects people to one another, to trails and other recreational opportunities, and to a range of stores and services—including a new $1.8 billion regional hospital expansion next door.
*Source: Province of Alberta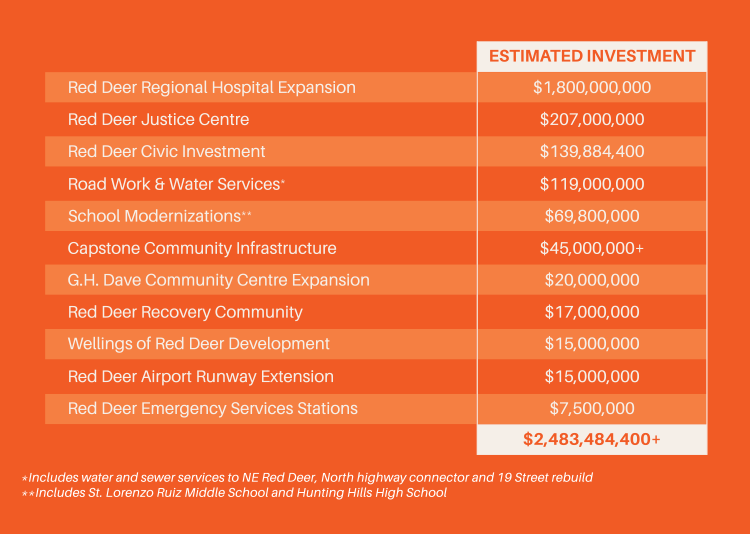 Developer Advantages
Capstone is an opportunity to build a range of smart contemporary multi-family developments. Here's what developers can expect from a partnership with the dedicated project team at The City.
Completed 91-acre master plan vision and aligned ARP; public engagement is also complete
Lions share of community infrastructure improvements are in place: serviced land, road connectors, sidewalks, street furniture and parks complete (Welcome Square and Green Spine park to come)
Attractive land value, which means stronger project performance
Economic incentive grants to encourage density and urban aesthetics
Opportunity to develop a range of urban products (condominium, townhomes, stacked townhomes, mixed-use and more)